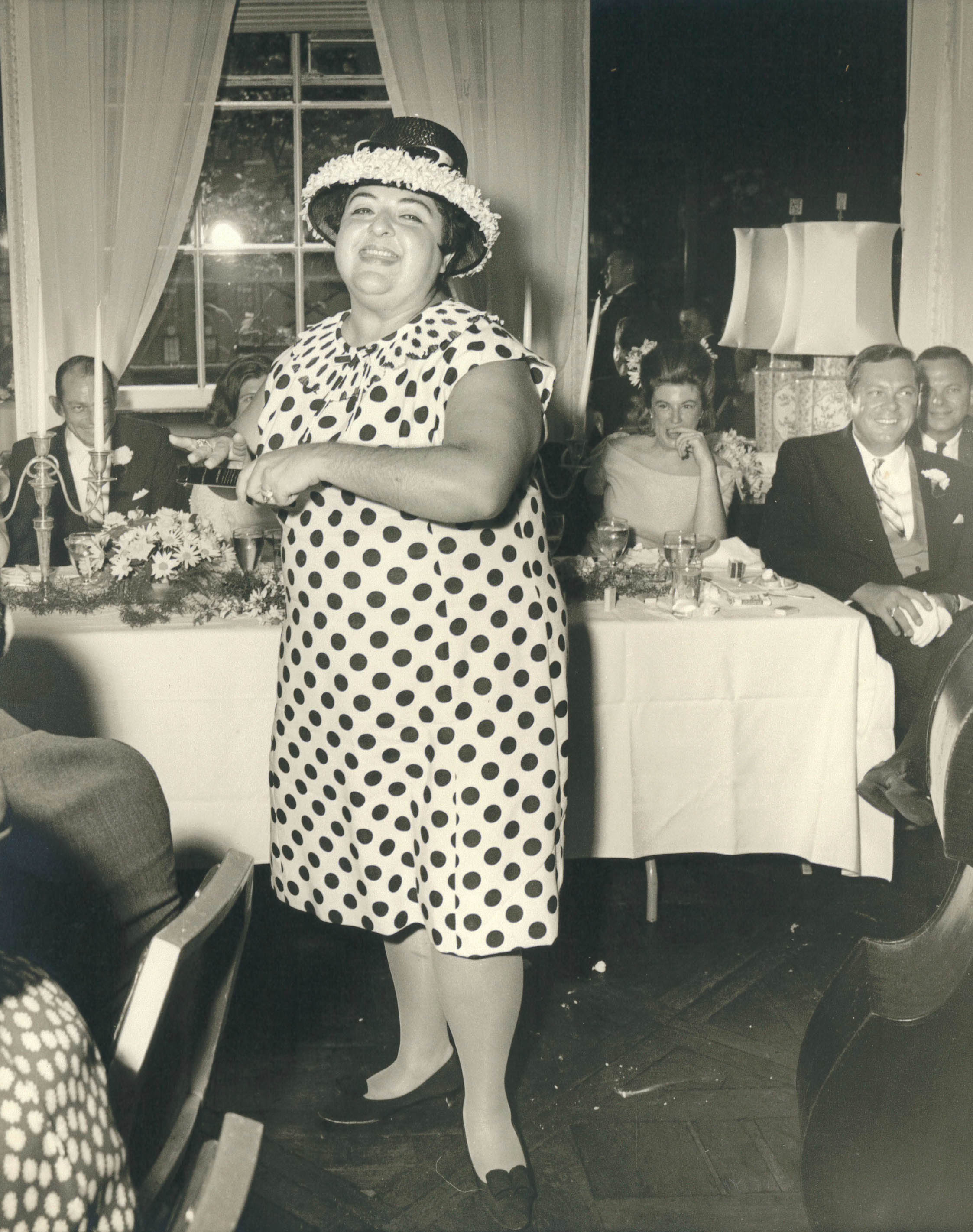 The generosity of a woman born in Rome nearly 90 years ago is made apparent every summer when children with type 1 diabetes attend Kiki's Kids Camp.
Angelique "Kiki" Petropole was born in Rome on September 19, 1932, the daughter of Greek immigrants. She was a pediatric nurse in Rome for more than 30 years and had a special place in her heart for children with type 1 diabetes.
When Kiki passed away in December of 1992, she left a majority of her estate to Floyd Healthcare Foundation to help fund a camp for children and youth with Type 1 Diabetes.
Since 1994, children in Rome and the surrounding Northwest Georgia area have attended the camp, which is sponsored by Floyd Healthcare Foundation and Atrium Health Floyd Medical Center. Each year, around 50 volunteers assist with clinical care, nutritional needs, arts and crafts and other camp activities.
Kiki's Kids Camp offers traditional day camp activities – crafts, swimming and other activities. But unlike other summer camps, Kiki's Kids Camp also provides educational sessions designed to meet the special needs of kids with diabetes. Diabetes and nutritional experts from Atrium Health Floyd Medical Center are involved in the planning of the camp and are present to ensure the safety and health of the children who attend.
Kiki's Kids Camp is a shining example of the impact of an estate gift. The earnings from Kiki's estate gifts offset the cost of the camp and help provide medical supplies to the children. Most camper families could not afford to send a child to camp without the generosity of Kiki and assistance from Atrium Health Floyd Medical Center.
Although the camp is only a week long, the campers and staff form bonds that continue all year long. Each year, campers, volunteers and staff alike look forward to coming to camp and seeing old friends and making new ones.
The generous bequest made by Kiki will continue in perpetuity though an endowed fund.
When you include Floyd Healthcare Foundation in your estate plans, you are providing for programs and services for generations to come. While there are numerous opportunities available for naming, honorariums and memorials, perhaps the greatest benefit of estate gifts is knowing that, like Kiki, you can establish legacy that will touch lives.
For more information about making a planned gift to Floyd Healthcare Foundation, please call [charoty_phone_number]. Floyd Medical Center and Floyd Healthcare Foundation are non-profit, 501c3 organizations. Please remember our local community hospital when you consider making a charitable donation.